We had a swell time driving to Florida Orlando from Savannah - 5 hours in total. So we began sketching in the late morning
during breakfast at Arbys. Our plan was to have fun at Universal Studios and sketch at the same time. Unfortunately we were so immersed in the rides we din sketch most of the time.... but here they are: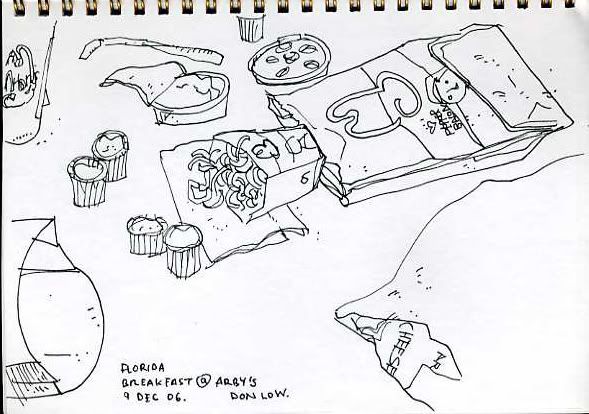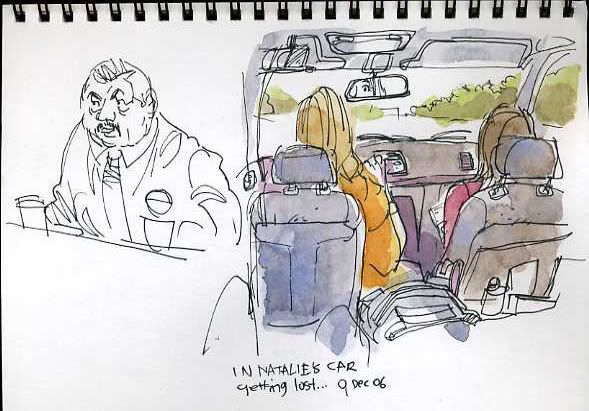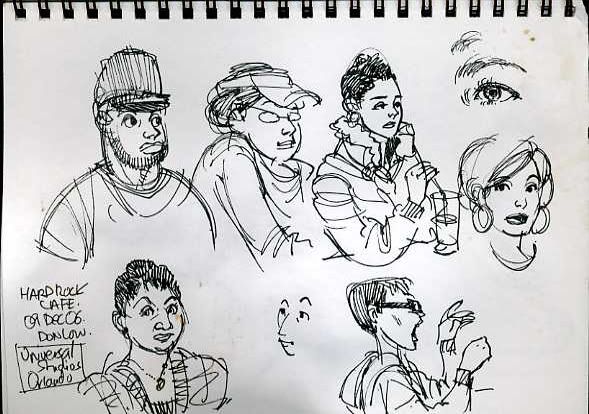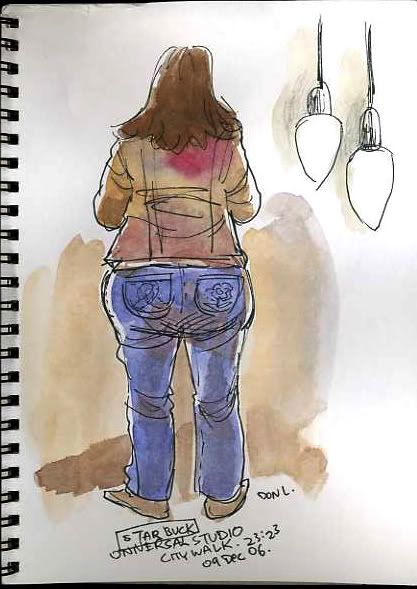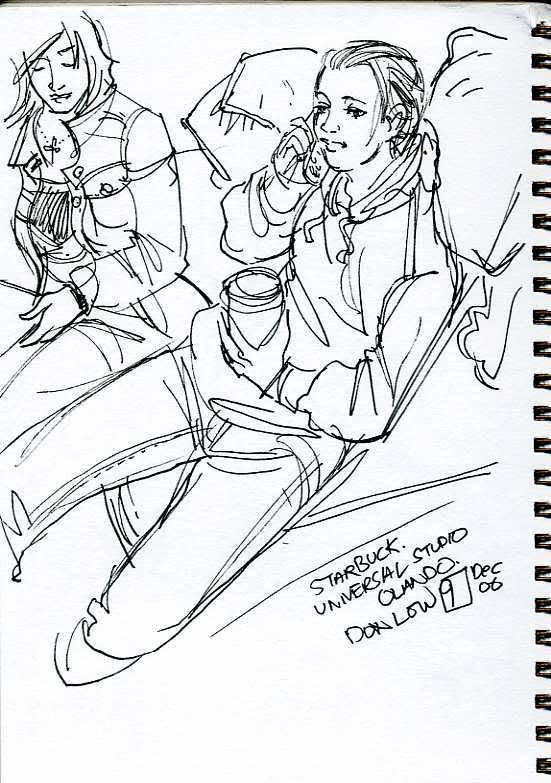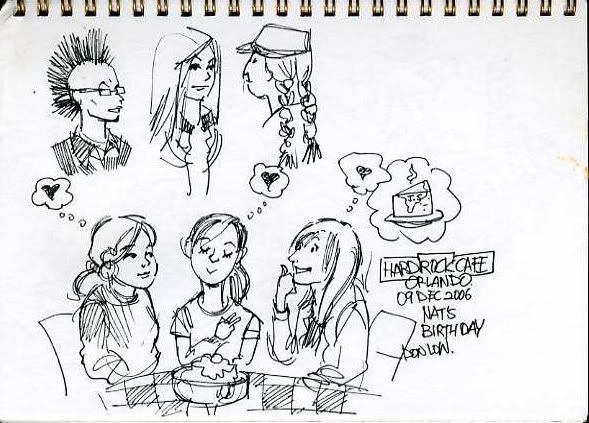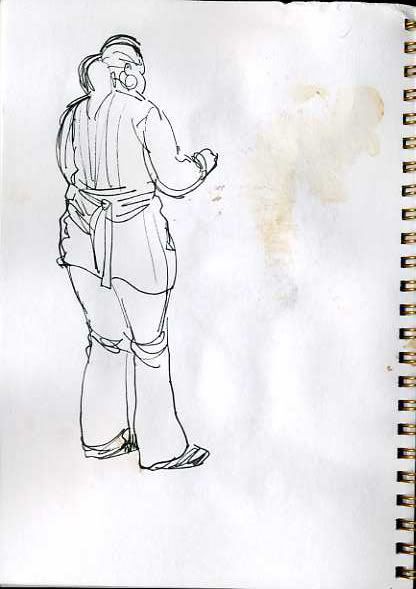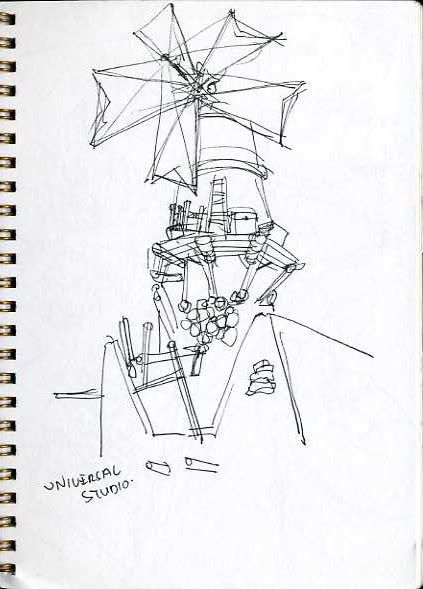 Then my friend and another friend of ours joined in the fun after dinner at Hard Rock cafe. Each took turns to draw each other.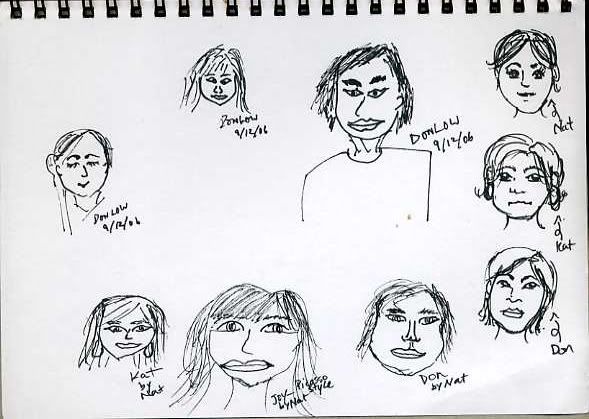 There are also other sketches I did on other occasions: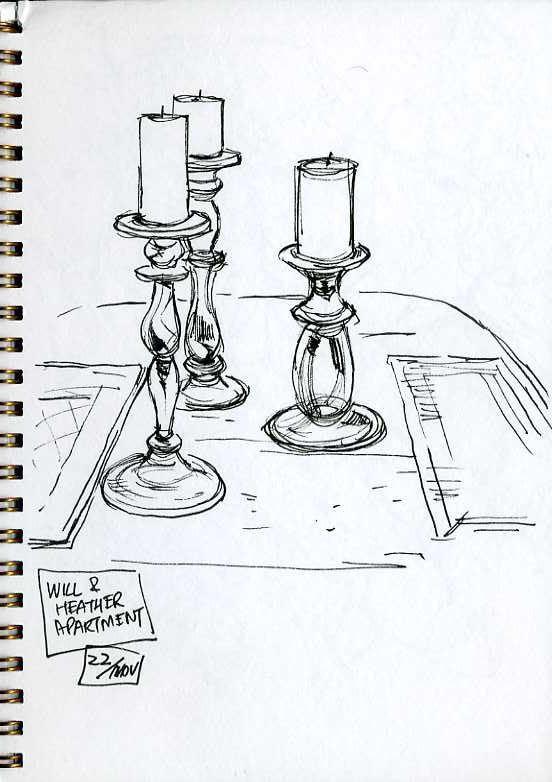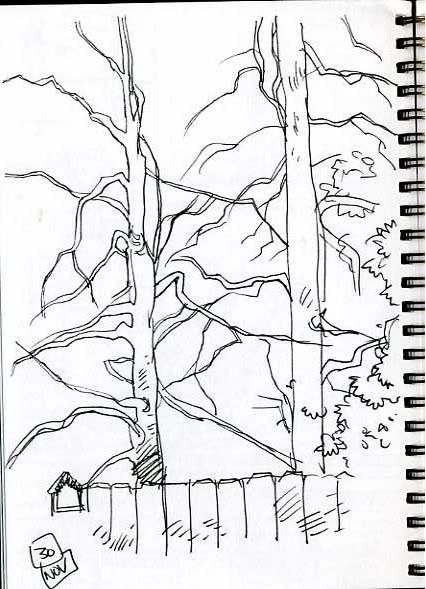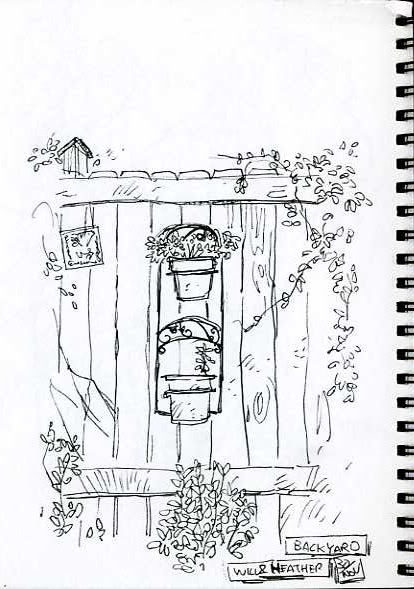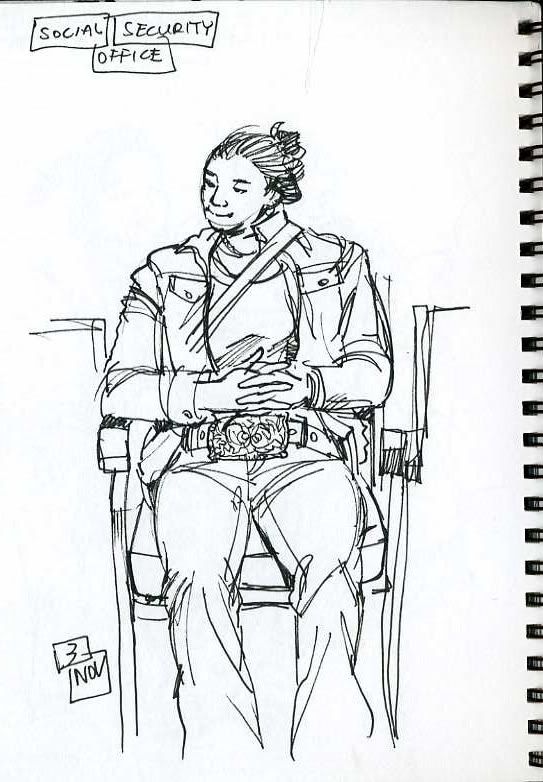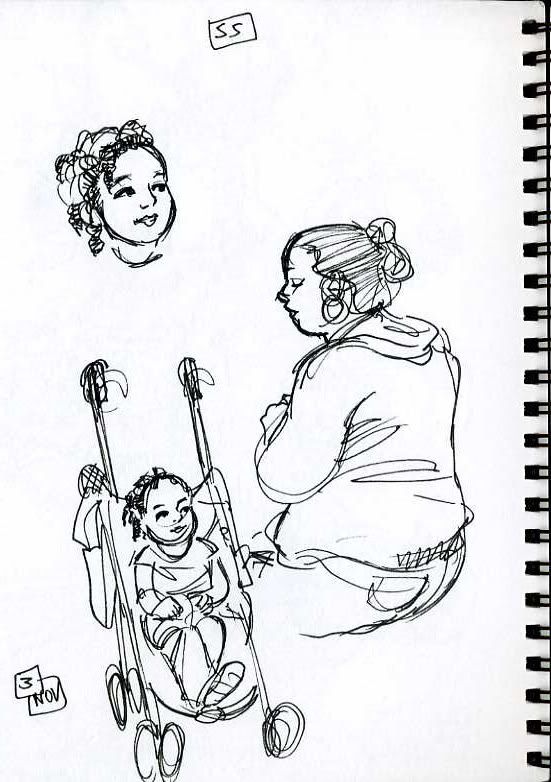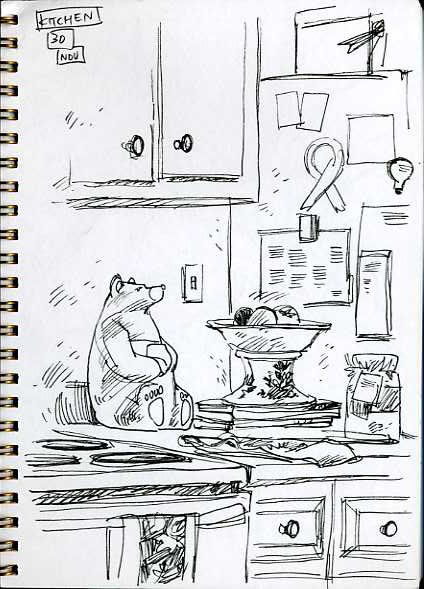 here you go!
Don Low
Savannah
")