Solo sketching as usual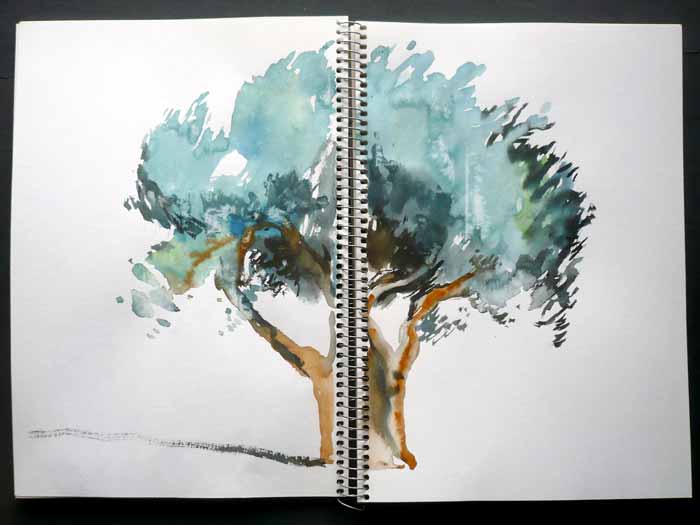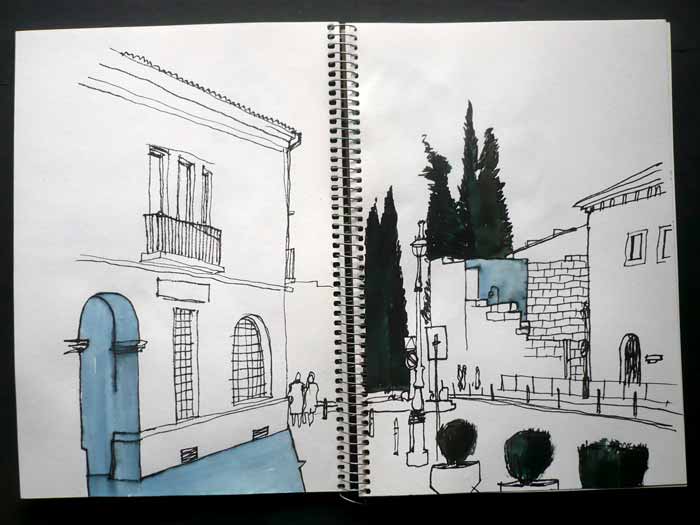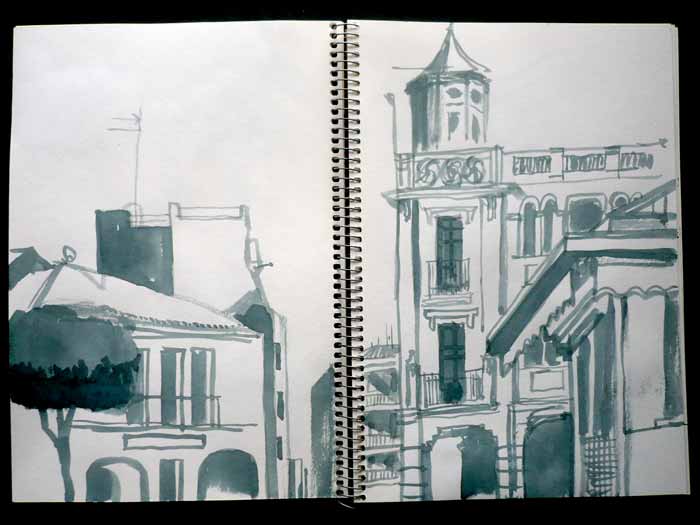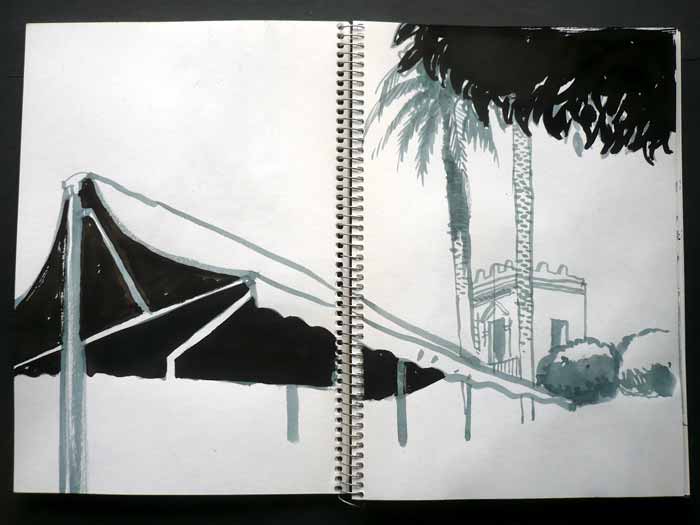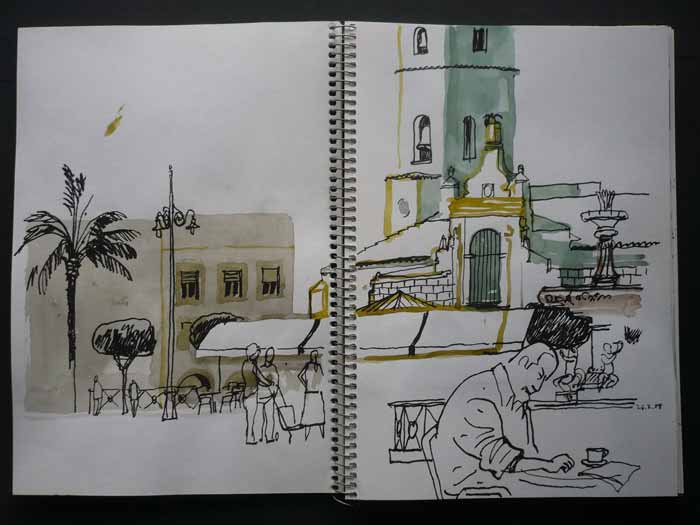 ---
Sensei Crawler

Posts: 914
Joined: Sun Oct 26, 2008 4:50 pm
Location: Kanagawa/Japan
Contact:
What a beautiful sketchs they are! I like the style which minimizes colors.Very inspireing.
Kumi
---
Wow!
Wonderful drawings and watercolors!!!
---
Uber Crawler

Posts: 192
Joined: Wed Oct 22, 2008 4:41 pm
Location: Barcelona, SPAIN
Contact:
I totally agree with Kumi!
The way you've synthesize the landscape is great. The economy of lines nicely balanced with stains of colour it just looks fantastic!!!
Top class sketching 4ojos!!!
Hope you get to gather some company next time!
Greetings from Barcelona.
http://www.eclecticboxblog.blogspot.com
---
Newbie Crawler

Posts: 24
Joined: Mon Sep 24, 2007 6:30 am
Contact:
Muy expresivos tus dibujos, como siempre 4ojos. Como decía Kumi, quedan muy bien los toques de color en algunos de los sketches.
And let me try it in english. Very expresive drawings, like always. I liked so much the tree and the colours stains in some sketches.
May be next time you will be more sketchers in Mérida! (our group didnt grow up neither in Mallorca!)
We expect to see more of your work in the 21th Sketchcrawl!
---
Thanks Kumi, Tetsu, and Eclectic box.
Alfredo: I wasnt alone but in company of some good artists, but they decided not to draw that specific day. Next time I´ll push them harder
---
Newbie Crawler

Posts: 15
Joined: Sat Sep 20, 2008 6:38 am
Location: Zurich, CH
just wonderful sketches !
congratulations on such a work
- and the tree gives a really AMAZING impression...
---
---
oh, how I hate that spiral... if I had one wire-cutter, I'd...#$@*&%@(*!)%
sorry, but it really splits your fantastic work... cut that tree like a chainsaw
love your brushstrokes
---
Yes I know, but it´s confortable to carry!
---